Our History - Celebrating 30 Years of vision in Africa
United Africa Group (Pty) Ltd was founded in 1992 by Haddis Tilahun. Since UAG's inception, the Group has established a variety of business interests and is active in many sectors of the Namibian economy; Hospitality, Real estate, Property Development, Financial Services and Renewable Energy, to name a few.
The From humble beginnings in 1992, UAG has organically grown into a business with over NAD 2 Billion of assets and 530 employees of which (46%) are women.
The group has a sizeable real estate portfolio in Windhoek's Central Business District, Namibia, consisting of over 35 000 square meters of Office Space and under 3000 square meters of Retail Space with a market value of NAD 960 million as at February 2019.Through significant investment in the different sectors of the Namibian economy, UAG has contributed and continues to contribute to creating business opportunities in a competitive environment, as well as to the economic growth of Namibia.
One of i
ts subsidiaries,
United African Hospitality
, occupies a dominant place in the Namibian Hospitality market due to the Group's unique ability to identify successful brands with which it affiliates itself. UAG has invested in excess of NAD 900 million in the hospitality sector, accumulating a portfolio of 8 hotels with 711 rooms in the region through both build and acquisition. Today UAG owns the pre-eminent hotel in Windhoek, the only 5-star hotel, Hilton Windhoek which was developed by UAG and opened in May 2011. Majority of the Group's hotels are operated through the Protea Hotels brand by Marriott International for which UAG has exclusive rights for Namibia, Angola and Ethiopia.This is how Protea Hotels by Marriott and Hilton were introduced to the Namibian market, and Namibia is now recognized and known across the world as a country which is mature for international investment.
UAG's desire for innovation has led the Group to explore new grounds within the Gaming Industry. Consequently, in June 2015 the
Plaza Casino
Windhoek, the first ever 100% Namibian owned and managed casino opened its doors to the public. UAG also operates the Plaza Casino Ondangwa in the Northern region of Namibia. A key focus is to diversify and grow the gaming division for UAG.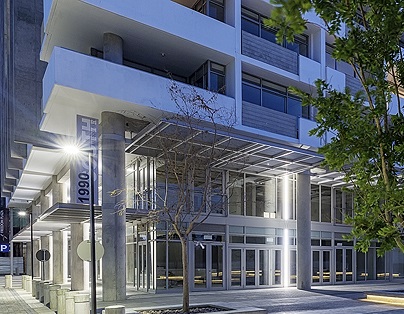 In December 2017, UAG Celebrated the opening of the 1990 Mixed-use Development,which forms part of the N$3.5 billion, 80 000m² Freedom Plaza Prescient. The 1990 offers residential apartments, upmarket retail and commercial space. The latest addition to the Freedom Plaza Prescient shall be the 181-key Hilton Garden Inn a 4-star Hotel, which is set to open its doors to the public in early 2021. UAG has identified that the Sub-Saharan African market will be affected by the shortage of energy supply, and has made the strategic decision to trade in the utility sector. As Namibia's first ever Independent Power Producer (IPP) license holder, UAG has launched the
Diaz Wind Power
project which will generate 44MW at a utility scale through wind power.
As a Namibian company, we strive to grow and develop our market penetration to a regional SADC level, Sub-Saharan African and International level at large. Our strategy has allowed us to become a significant player in the local market, by diversifying our portfolio by developing businesses in several sectors of the economy.
Apart from our innovative strengths and knowledge of the local market, our continued growth is based on characteristics that really differentiate us from our nearest competitors. As one of the most agile companies, we aim to grow beyond our borders to develop other African economies (such as the Democratic Republic of Congo, Congo Brazzaville and Botswana) and contribute towards a United Africa. We believe that our creativity has given us the potential to grow innovatively in the business environment and we wish to diversify our structure performing outside and beyond the box.